May Insights
May is a fiery month of power, drive and determination that may quickly feel like too much but also quite exciting as new visions and destined directions come into focus.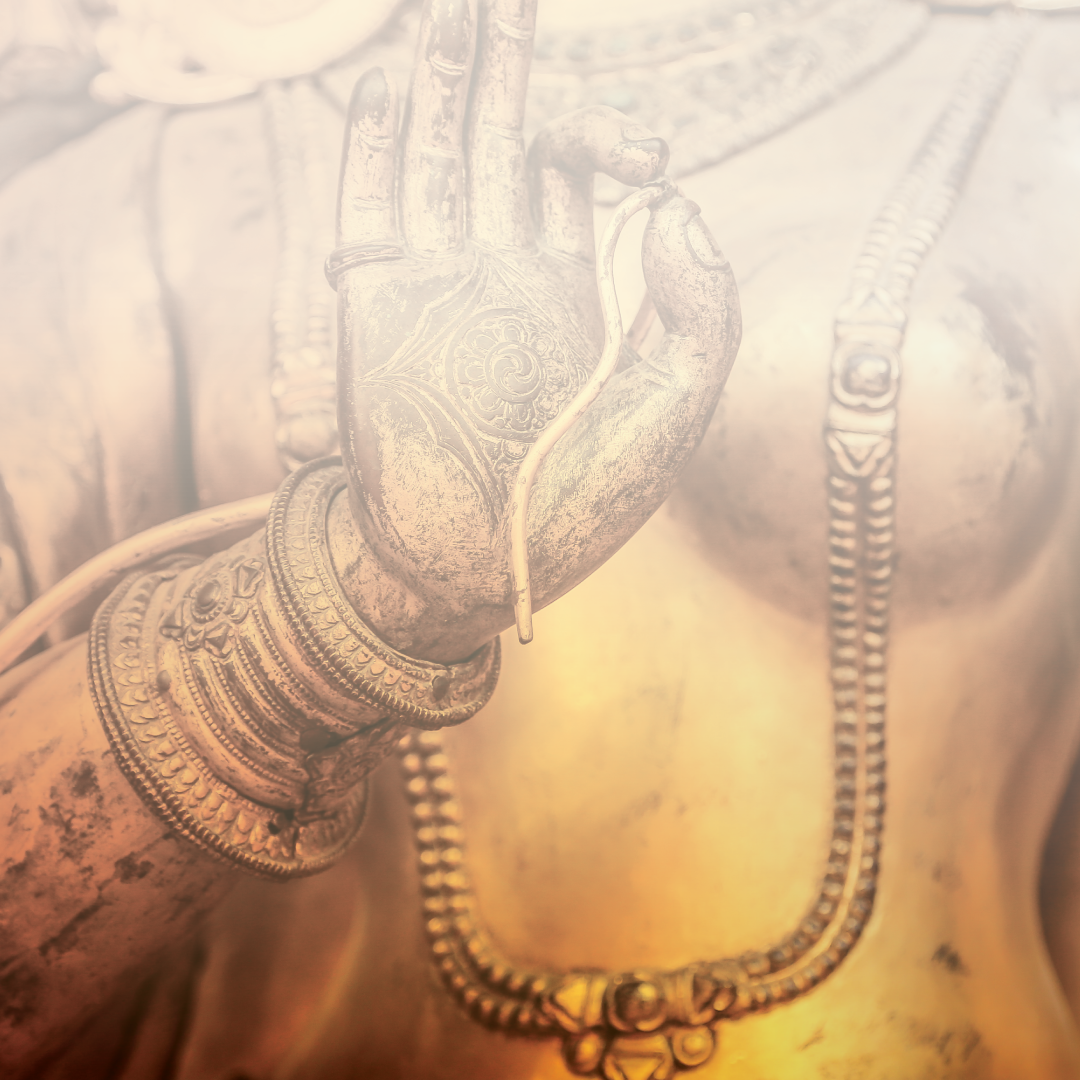 There is great healing potential here, a chance to put down what is heavy onto the alchemical fire and let it burn. Another round of profound completions takes place with the Scorpio full moon opposite the north node in Taurus. Mars and Venus will both enter their domiciles this month creating both passion and ease, courage and pleasure.
Just be wary of burning your candle at both ends. Balance the blowtorch energy with water rituals and slow earth practices. Perhaps the perfect time to actually chop wood and carry water. Mercury is retrograde in Gemini where we have a new moon at the end of the month so you can expect to be revisiting conversations and experiences that happen now. - Katina
Gratitude and thanks to the direction below, the earth under our feet that holds us, supports us, grounds us, and connects us to the realm of form and matter.  - The Mystics Path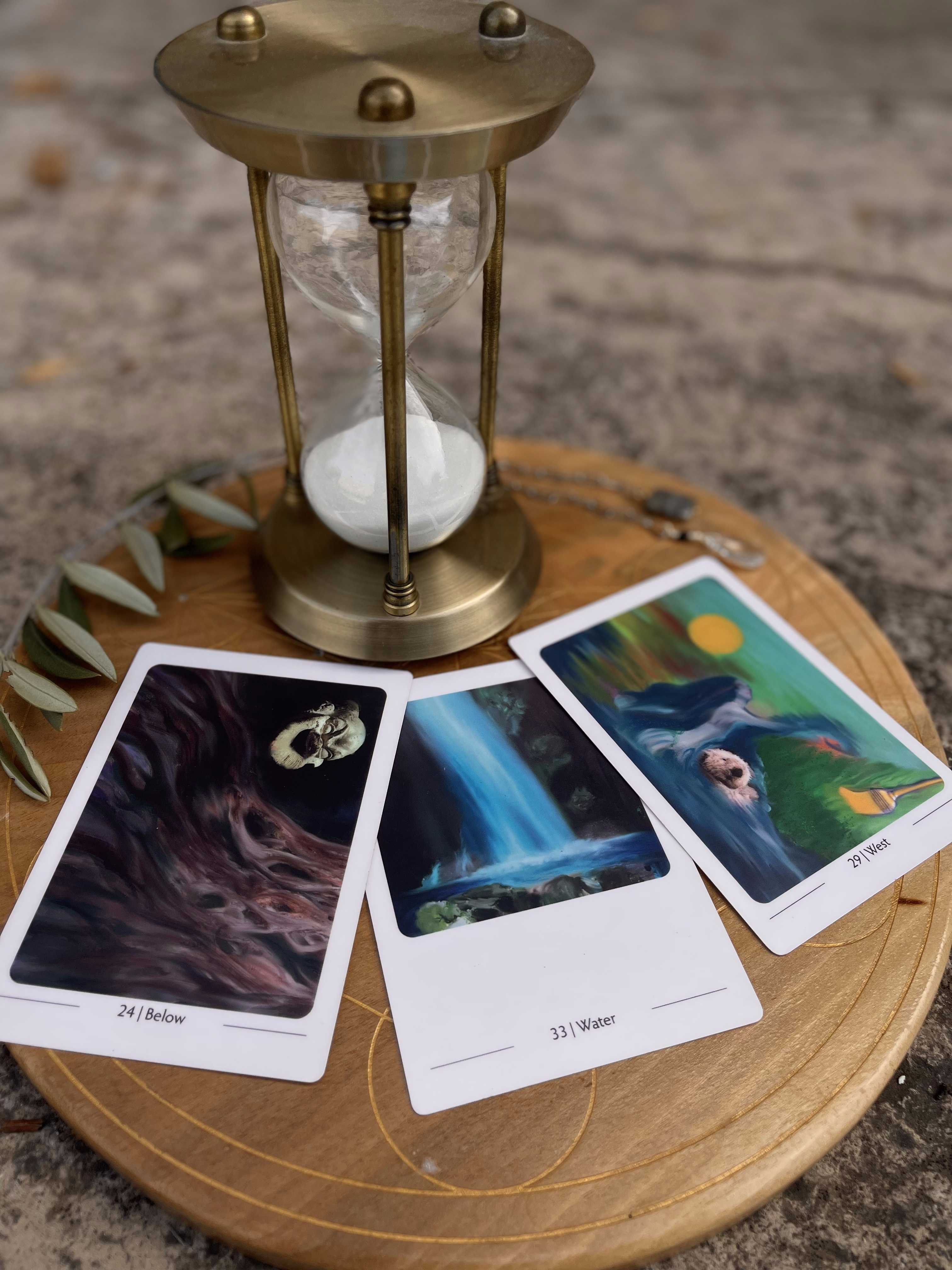 The oracle energies this month seek to offer balance and grounding to the intense astrology afoot. 
Months that hold retrogrades often force us to slow down just as we are feeling like we are in a flow. But you have the power to use this shift for good. Retrogrades also give us the opportunity to return, revisit, and re-align what we may have missed along the journey. These times are like a great cosmic "pause" or "reset" that offers the chance to collect any pieces you lost along the way. 
The Below card is often misunderstood but is one of your most potent allies for grounding and manifesting in form. When it comes to your health this month, slow down and send your roots deeper. The direction beneath your feet offers a limitless supply of nourishment and repair. How can you add more grounding or earth energy into your daily practices or core routines?  In the Mystics Society, we talk about "+ Nature" as a way to weave extra earth time into habits you already have. 
With Water guiding your relationships, the oracle seeks to "calm the fires" that could flare between you and yours this month. Rather than get inflamed, let yourself go with the flow. Feel your feelings but try not to attach to them. Here is a chance to release what no longer serves, as the tides have the ability to carry stagnation and conflict away. 
West energies governing your Prosperity & Abundance continue our trend of auspicious conditions for all money matters this month. We began the year with a reminder to be present and aware of our money, were then guided to take aligned action, to love yourself, and invite forgiveness in claiming a new, even more, prosperous money story, and now we arrive at West, a card that signifies beauty, peace, and gratitude itself.  The human collective is remembering the roots of commerce and exchange back to the times of "sacred commerce" and the Merchant Priestess where we allow ourselves to be guided into exchanges of mutual benefit, where all are served, and all needs are met. Imagine. - Lindsay
For monthly insights like this get your copy of the 2022 Mystics Almanac or download our free app, the home of our membership community the Mystics Society where you can get the monthly video forecast and moreWant to gain peace of mind to carry you through the entire year?  Order your 2022 Mystics Almanac now!