The Divine Sweeping
The magnitude of collective loss has ruptured the Earth's levee. At no other time in modern history has grief been so squarely at the forefront of so many lives. 2019 the collective grief began spooling itself around global events and issues. 2020 saw this spooling energy unleash in a myriad of ways; blindsiding us in its turbulent waters. 2021, we witnessed our globe, deep in action, pushing for recovery and return to what life used to be; denying the presence of the pools of water rising steadily. 
For some, there has existed the habit of drying our tears and sweeping their remains into a dark corner, hoping the sorrow and suffering will not resurface. Collectively, we have innocently encouraged the grieved to "move on". Yet, the waters rise and soon reveal the dust we carefully swept away. 
Our past years revealed a side of grief that was stagnant and liminal. But an experience lighter in weight is coming forward.
The Flow of Grief
2022, invites us to welcome and give attention to our waves of grieving; to space our lives for reverence and respect with greater intention. We openly mourn our losses and the things we desperately attempted to fix. Our tears bring cleansing waters to relieve pressure, sorrow, fears, and doubt. The cleansing waters of our mother's and grandmother's tears. The tears of mourning that rock and moan with sincere intention. This year, our tears clear and lighten the burden. With clear corners, we have the opportunity to trust the flow as we plot our paths forward in ways we had not previously considered. 
The mourning is lighter this year. We are in a space to align deeper with our destiny and Earthwork. Tears will serve as water for seeds we planted long ago; seeds carried with only a pinky's worth of faith. The waters of grief offer us clear vision and open hearts. This is not the grief of suffering, this is the grief of knowing that it is ok to move forward.
2022 gives us amplified capacity to transmute painful endings; whether material loss; relationship shifts; or a change in mindset. The waters of grief activate our permission to shed illusions conceived in the shadow, with the intention to live in a space of curiosity, creation, balance, and harmony.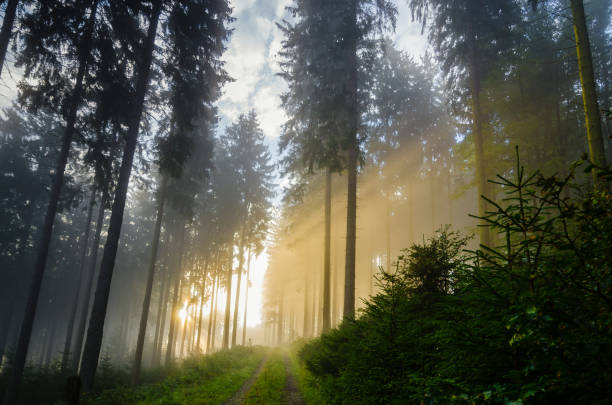 Grief as Guide
For 2022, welcome grief as your guide. Allow its watery constitution room to flow through the crevices of our sorrowful places; leading us from suffering to reverence. Allow the waters of grief to lap in and out gently this year, like the ocean tide.
Allow yourself to be a student to the rising tides of emotions. Sitting side by side, listening to your emotions will reveal truths about your capacity to love and thrive.
2022 is a year of intentional flow.
Grief as Initiation
An initiation is a rite experience that transforms one's thinking and way of being in the world. Grief is an initiation for grieving. 2022 marks the completion of an intense
initiation into truth-telling. 
2022 will bring forth grief as a great transmuter of life experiences. We will grow emotionally mature as we allow the experience of loss to flow. Numbing will no longer work. Our maturity is a rebirth into a new way of seeing and being in the world. It is an opportunity to purify our lives and release ourselves into greater possibility.
Grief as a Sacred Act
2022 welcomes us to honor transformative experiences in a communal and sacred way. We are called to create a reverent and sacred space to welcome the waves of sadness. We are encouraged to speak to grief and ask what is here to be transformed. Your tears are your offering; so weep. Weep and welcome transformation. 
The river has risen to carry us home to our hearts -- our true home where love is the foundation.
May your journey be anointed!
About Rev. Tammy Lorraine
Rev. Tammy Lorraine is a minister, mystic, adviser and energy healer. Focused on a mission to lead others toward spiritual wholeness and human wellness, she facilitates
spiritual coaching and personal leadership workshops and retreats. Guided by a deep love for humanity, she aims to reveal beauty to closed eyes and love to closed hearts.
Order your 2022 Mystics Almanac now and gain the peace of mind to carry you through the entire year.