October Insights
Step forward into the not knowing in trust. There are many footsteps on the path before you. You do not need to journey alone. - The Mystics Path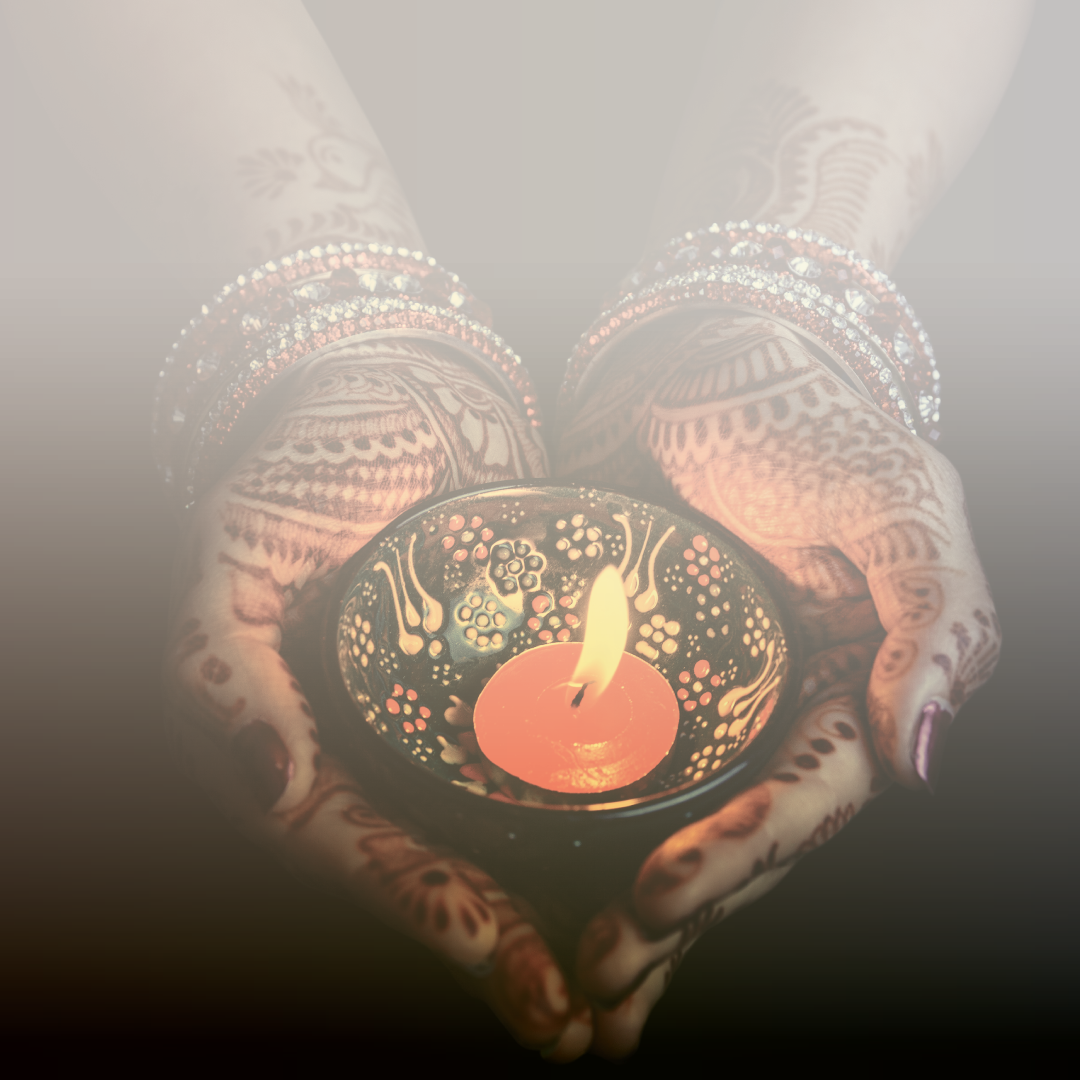 And just like that, October offers relief as Mercury stations direct in Virgo on the 1st of the month and makes supportive trines to Pluto, stationing direct a week later, as well as Uranus. It is a month marked by trine and sextile aspects of ease in almost equal measure to the last couple of months of opposition and squares. There is love here, a celebration of the healing journey of life itself and the victories we've won over our own internal enemies. Connection is here, kindness and diplomacy want to be offered. Romantic love, friendship, family reunion, and colleague camaraderie all want to be had, so let's allow it in.  Blessed be. May we fully soak in the delightful reprieve accessible now. No, it won't last forever. The battle of birthing a world none of us has ever seen will continue for the rest of our lives, only for future generations to enjoy and benefit from its plenitude. But love and joy and connection are what sustains us. At this moment, let it be your primary focus. - Katina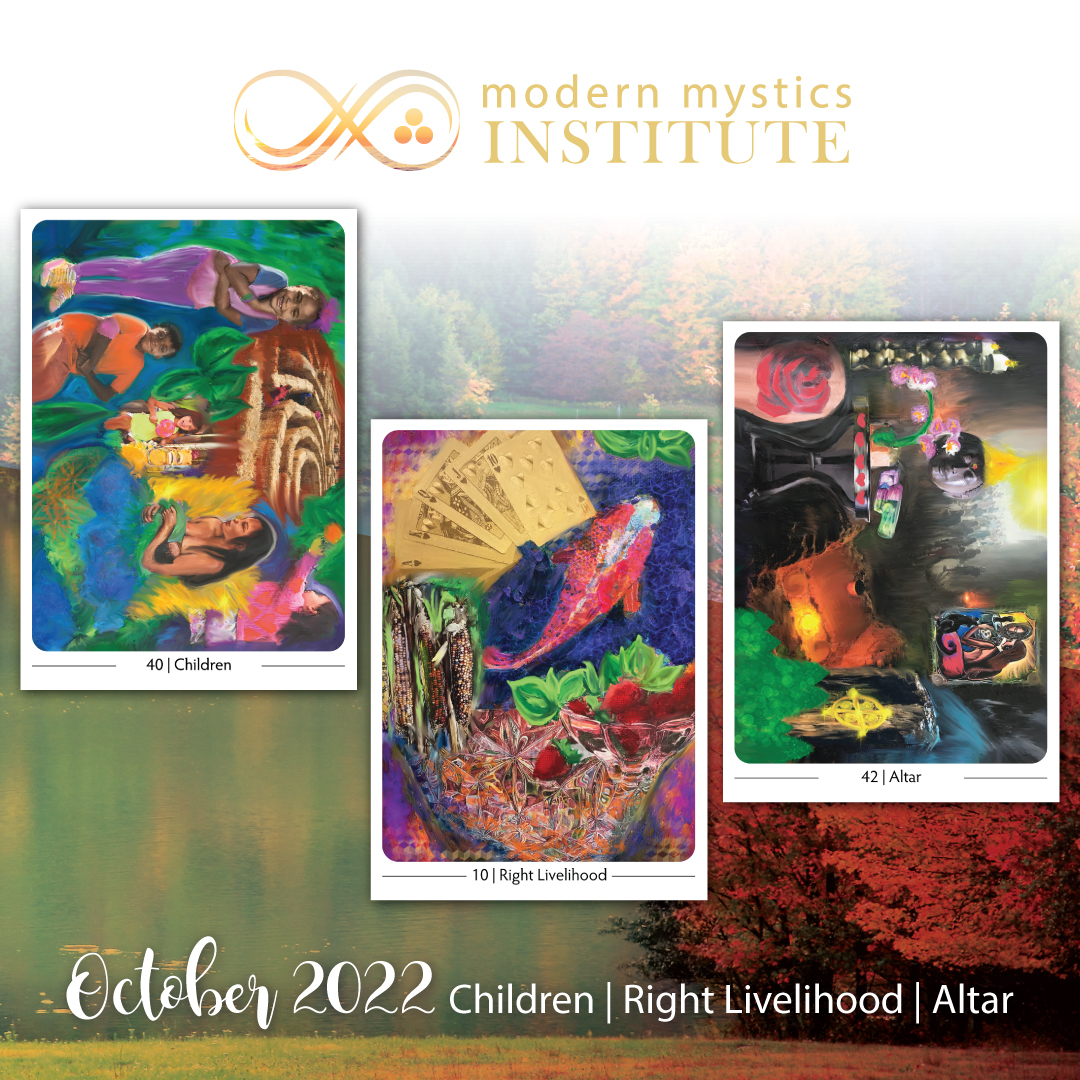 Hello October. What a welcomed shift. As Mercury goes direct and we exit the retrograde shadow, you will notice your personal energy and momentum moving forward once again. This month, as you experience being swept back into the flow of the shifting seasons and the thinning of the veil, we see the Children card present for the second month in a row, this time governing our Health and Wellbeing. What would it be for you to bring childlike wonder to your wellness routines this month? As the world around us shifts, our physical vessels seek to shift as well. Be extra kind to yourself this month. Make choices wisely: things like your food, media, and even who you spend your time with. Set yourself up for a strong constitution to sustain you through the months ahead. 
In October Right Livelihood makes an appearance for the first time governing our Heart and Relationships. This is an opportunity to get clear on how you are showing up in the world and whether it feels aligned with what really matters to you. 
In the Modern Mystics Institute, we teach people all over the world about these concepts through our annual program "Journey to Right Livelihood." Right Livelihood consists of three key pillars: First, your Soul Purpose & Path. Second, Sacred Commerce. And third, your Leadership and Legacy. When you are aligned to Right Livelihood you have the experience of feeling on the path in the world and being compensated well from that place, knowing that you are doing what you came into this world to do. Ultimately, these energies segue beautifully into the guidance for your Abundance and Prosperity this month, the Altar card. Prosperity is your birthright. Let no one take that potential and possibility away from you. By remembering the sacred nature of your time and worth, you place yourself back in the driver's seat of your wealth. Go ahead and put a fresh coin on your altar, or create an altar if you do not already have one. These are auspicious energies for tending to your money. - Lindsay 
For monthly insights like this get your copy of the 2022 Mystics Almanac or download our free app, the home of our membership community the Mystics Society where you can get the monthly video forecast and moreWant to gain peace of mind to carry you through the entire year?  Order your 2022 Mystics Almanac now!